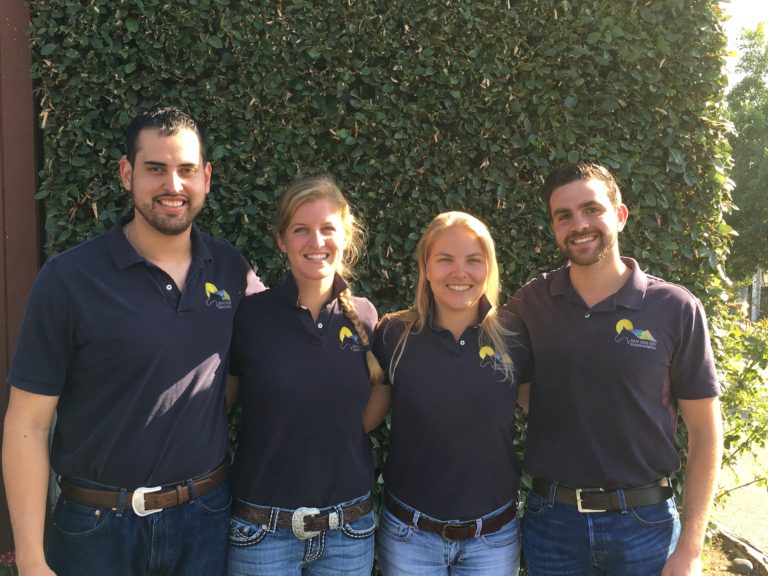 Our interns play an integral role in each patient's care. The internship program at San Luis Rey Equine Hospital is a demanding one, as the caseload is high and many of the cases require intensive care and monitoring. Interns will work directly with our senior clinicians. There are currently five positions available on an annual basis
Primary duties will include routine clinical care, anesthesia, intensive care, emergencies, imaging, surgical assistance, sports medicine, lameness evaluations and client communication. Ample opportunity for refinement of skills in a variety of areas affords interns the opportunity to pursue a residency or private practice with a solid foundation of excellent practical experience.
Living accommodations in the form of a partially furnished four bedroom, two bathroom house on the clinic grounds are provided. Professional Liability insurance and AAEP membership fees will be paid by SLREH. Additionally, a generous medical insurance package is provided by SLREH.
Find complete details of the internship and application instructions at AAEP Avenues
Prerequisites of Application and Internship are:
DVM or equivalent degree
Resumé or CV
Letter of intent
Three letters of recommendation
CA license (regular or Temporary/Intern)
All Internship applications and questions should be directed to:
Email: potenza@slreh.com
Phone: (760) 726-4566
Fax: (760) 758-2585
Mail: 4211 Holly Lane, Bonsall, CA 92003